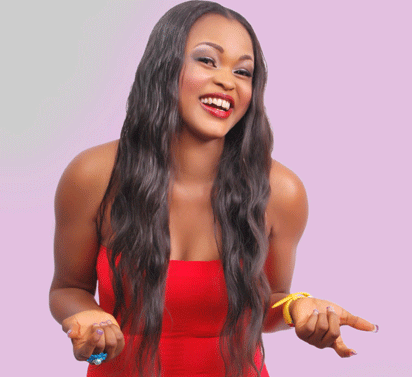 For heavily busty Yoruba actress, Ronke Ojo, there are no two ways about it; sex is not something to be compromised in life. She says even as a Yoruba Ambassador who believes some certain values should be upheld she cannot put aside the importance of sex, even before marriage. She says it is as essential to life as money.
"Sex is a normal part of life just like money. I know I am a Yoruba ambassador but personally, I believe any body above 18 that has a serious relationship can have sex even outside marriage. The couple should know what they have underneath their clothes. What if I do not like the size as a lady? Frankly, it is one of the reasons why many go into extra marital affairs because even when a man has everything in the world and does not satisfy me sexually, there is serious trouble. I can not go into a marriage and start regretting, besides, you won't be able to tell your family members what you are going through in the name of marriage. I can not manage sex, it is either I enjoy it or not" she declares
Colette Orji is certainly not a woman you would miss in a crowd. While her beauty is something you can't describe as vicious ,there is a certain provocativeness about her that may get you suckered in with her long before you knew it.
Lively and effervescently refreshing, Colette bares her mind as openly as any down-to-earth person would. On the issue of sex, she told me, poker-face, "You know what the Bible and our parents taught us and also what actually is happening out there. If you want to listen to your parents or your Bible, you can wait till you get married. As for me, I don't want to wait (laughing). I can't abide by the Bible stuff on sex. Sex is something normal. If you know you are matured and ready and you can handle it then go ahead".