Everyone dreams of becoming a star and rubbing minds with the rich and famous, but only a few has what it takes to scale the hurdles to stardom. Behind the glamour ,their flawless skin, colourful designer outfits and stylish instagram pictures are scars they have have endured and still living with, as the stars blaring out of our radios and adorning our screens. This piece chronicles the survival tales of your favourite music divas.
I have had to do so many shows for free — Seyi Shay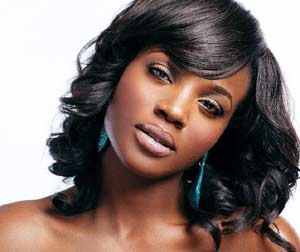 Not many gave her a chance when she came into the industry with her first single Irawo. Seyi Shay, however, doesn't seem to be a fainthearted diva. The Murda crooner who has amazingly risen against all odds is currently one of the sought after female artistes headlining premium shows and getting the nod of the corporate world.
In a past interview with Showtime, she described the price she had to pay for stardom:" It's not easy because there are so many female artistes and female artistes really don't have that recognition and the power that male artistes do get. I have been blessed enough to bring something a bit different to the table which is my performances on stage. It's been bumpy, I have had to do so many shows for free, had to fight for my voice to be heard "
There were times I wanted to quit music, imagine if I did —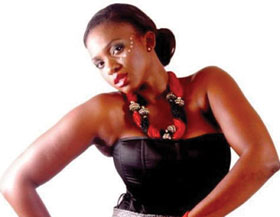 Waje Iruobe is a songstress with the girl -next door attitude. Blessed with curves that make men drool and a career looking so good, her stardom tale hasn't been without heartaches. She once revealed in an interview that there were times when she felt like throwing in the towel and giving up.
Hear her: "There are times people tell you; well done, great call but you don't see anything coming out of it but what keeps you hanging on is understanding what you can do, your abilities. There are times, like some two years ago when I wanted to quit, imagine if I did. I would then blame government, blame the industry, meanwhile people wey dey succeeed, dem no get 10 heads so why me no go succeed? My own is to keep doing what I know how to do. You know that 10,000 hours rule? Until I have done music for 10,000 hours, I'll just keep doing it. Everything will work out for good."
As long as you are a female, they tend to put you in a corner — Yemi Alade
No doubt the self proclaimed king of queens, Yemi Alade belongs to the class of music divas who are not just blessed with stunning looks, but also are armed with dogged spirit and drives. In the past one year, the Johnny sensation has become one of the most sought after pop divas dotting the landscape, perhaps, even threatening the reign of the likes of Omawunmi, Waje and Tiwa Savage.
But it has not always been this sweet and glamorous for her. She once told her story and it wasn't altogether rosy. In her words:" One of the challenges will be being consistent. Artistes don't disappear because they want to, sometimes the challenges they face could be financial. Sometimes as a female, most people tend not to give you the respect you deserve. It's a male dominated industry; it's a man's world.
As long as you are a female, they tend to put you in a corner instead of putting you on a throne. We just have to keep doing what we are doing. Those are just the few challenges, but day by day it keeps getting better"
At times, you lose confidence in yourself — Munachi Abii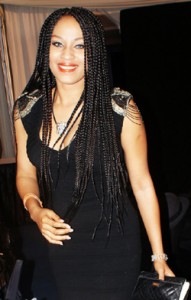 For ex- beauty queens, the challenge of remaining relevant after their reigns often becomes an overwhelming task. Munachi Abii has a different tale to tell. The blend of beauty, brains, and talent has been able to sustain the glamour that comes with being in the limelight, revamping her into a rapper and a model. That pretty face attached to that killer body is a winner any day. On the flip side, her journey to stardom hasn't been without thorns.
In an interview with one of our reporters ,she revealed that she got to a point when she lost confidence in herself. "You lose confidence in yourself; it happens to the best of people. It's not as easy as one thought it would be, I took some time to get to know myself .I wanted to know what exactly I wanted to talk about in my music .I have talked about owning Benzes and Porsches that I don't have which everybody talks about.
That's good for the club, but the question is, can everybody relate to that? If I tell you about my struggles, somebody will relate to that. I am sure there is a young budding female rapper somewhere writing her rap and hoping that someday she will get noticed by someone .There will be a time when she will not believe in herself .There will be a time when she will say: "You know what? Forget everything" she says
The journey has been mostly painful -Eva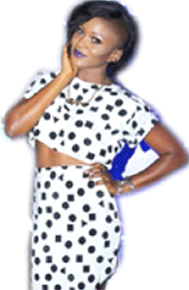 She possesses a sense of style you just can't ignore. Eva is the quintessential entertainer who can go any length for what she believes in. The ambassador for the Made of Black campaign, recorded her first track in 2009 and hasn't looked back ever since.
The rapper who is also a make- up artiste once disclosed the sour side of stardom. "The journey has been solo and crazy. It has been one ride after another. It has been fun but it's been mostly painful; very painful, especially for a young woman doing music. The music business is a very crazy business, even for the guys.So when you put a woman in the mix and have her do everything by herself and face the media, the critics, the haters… it's been difficult.
Oh yes. There are people who have never met you before, maybe they've seen your picture and because they hate how you look in that picture, they will hate you. Because you look fierce or daring in a picture, they will say you are arrogant. I've had to go through a lot of emotional stress, plenty heartaches and much pain. At a point when you want to have fun with what you love to do, you can't feel the joy anymore because there is so much pain."
Being a star is not so much fun — Chidinma Ekile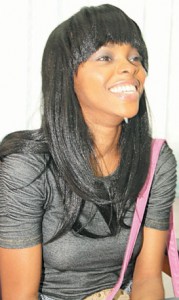 Award winning singer and MTN Project Fame Season 3 winner, Chidinma Ekile, is generally seen as the most desired woman in the entertainment industry. Without attempting to line up her list of admirers, so many artistes have expressed the hots for the petite singer. Forget her diminutive stature, this youngster has worked very hard to remain relevant on the scene, despite the controversies that have come her way in recent times, her profile is on the rise Yet beneath the near-perfect facade are some cracks occasioned by drudgery of trying to make it as a woman in a man's dominated world.
"It is a lot of work. People see me and envy me and say "oh, she is now a star and she must be enjoying". I am not enjoying" she says, about being a star. " The more you are there, the more you do things. The expectation is now so high. Being a star is not so much fun because you have to do more work. You have to please people. You have to smile even when you are not in the mood. It is so frustrating. But then, you owe it to some people. You have put yourself out there. This is what I have signed for. Nobody begged me to do this." She declares.
Then, nobody wanted to listen to Nigerian songs — Sasha

Yetunde Alabi a.k.a Sasha transformed right in our presence from being a regular rapper to becoming a fashion entrepreneur, brand ambassador and inspiration to young women. Though in recent times, her focus has been on her fashion label, but she has nevertheless continued to hone her craft, making her mark on the Nigerian music terrain.
She once revealed in an interview how it was difficult for her music to gain acceptance. "The industry has grown in leaps and bounds from when I started till now. The fact that someone can release a song now and the next day in London, in America, everybody has heard it is a huge leap. When I was with Trybes Records, Eldee used to pay these street hawkers to carry our CDs. Then, nobody wanted to listen to Nigerian songs, let alone pay for it. The main thing is you have to be passionate about it first. It's not a clear cut money-making scheme but it's definitely very viable if it's done properly."